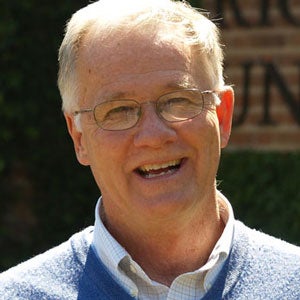 Welcome to the Civil and Environmental Engineering Department. We, as scientists and engineers are all facing one of the most important times in U.S. history with the COVID virus outbreak. Our mission has never been more important as we educate the civil and environmental engineering leaders of tomorrow and contribute to solving societal challenges through discovery and innovation. We work on a variety of environmental and infrastructure problems that are critical to resilient cities and a better future. We have key research areas in Environmental Engineering, Hydrology and Natural Disasters, Structural Engineering & Mechanics, and Urban Infrastructure & Reliability. We are passionate about changing our world for the betterment of humanity and improving the quality of life for all on our planet.

At Rice, CEE students are problem solvers, scientists, leaders and doers, who become agents of change. Students gain the skillset to tackle issues affecting our society. These issues include: natural disasters and pandemics, aging infrastructure, air and water quality, climate change, loss of green space, global warming, and increased rainfall occurrence and intensity. As scientists and engineers, we study these issues at the local, state, national and global scales in order to address these complex global engineering challenges.

Our graduate and undergraduate academic programs are excellent with top ranked faculty and lecturers actively involved. CEE is focused on diversity and inclusion and, for example, has one of the largest percentage of women faculty compared to other engineering programs at Rice. The program is designed to give students a strong understanding of physical, chemical, biological, economic and social systems that affect CEE research and practice. The curriculum includes opportunities for research and international work and travel. Students work within the NSF-funded NEWT Center, the SSPEED Center for storm disaster research, and the Brine Chemistry Consortium. Our research centers and other faculty groups educate graduate and undergraduate students in understanding and solving vital environmental, infrastructure, and societal problems that affect us all.
Phil Bedient
Chair and Herman Brown Professor of Civil and Environmental Engineering